Becoming a truck driver can be a rewarding and lucrative career, but it's important to understand the training and certification process. The trucking industry is a critical component of the economy, and there is a constant demand for truck drivers. This means that truck driving is a secure and stable career with job opportunities available across the country. Many trucking companies offer flexible schedules, allowing drivers to choose the hours and routes that work best for them. This can be especially appealing for those who value a good work-life balance. In this blog, we'll discuss the steps you need to take to become a licensed commercial truck driver.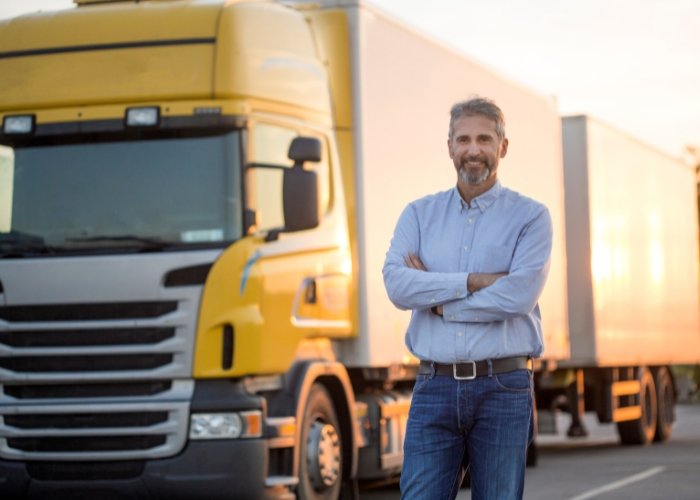 Meet the Eligibility Requirements
To become a truck driver, you must meet the following eligibility requirements:
Be at least 21 years old (or 18 years old with military experience)
Have a valid driver's license
Pass a DOT physical exam and drug test
Have a clean driving record
Step 2: Complete Truck Driver Training
Once you have met the eligibility requirements, the next step is to complete truck driver training. There are two main types of training: classroom training and behind-the-wheel training.
Classroom training covers the fundamentals of truck driving, including federal regulations, defensive driving techniques, and map reading. This training is typically provided by truck driving schools or trucking companies.
Behind-the-wheel training involves hands-on experience driving a commercial vehicle. During this training, you'll learn how to maneuver the vehicle, handle different road conditions, and comply with federal regulations.
Step 3: Obtain a Commercial Driver's License (CDL)
After completing truck driver training, the next step is to obtain a Commercial Driver's License (CDL). To obtain a CDL, you must pass a written knowledge test and a skills test.
The written knowledge test covers topics such as federal regulations, traffic laws, and safe driving practices. The skills test involves operating a commercial vehicle and demonstrating your ability to maneuver it safely.
Step 4: Get Hired by a Trucking Company
Once you have obtained your CDL, you can start looking for trucking companies that are hiring. Many trucking companies offer training programs and mentorship opportunities to help new drivers get started.
It's also a good idea to build a strong professional network by attending trucking industry events and networking with other truck drivers. This can help you find job opportunities and get advice from experienced truck drivers.

In conclusion:
Becoming a truck driver requires a combination of training, certification, and practical experience. By following these steps, you can launch a successful career as a truck driver and enjoy the many benefits that come with this rewarding profession.